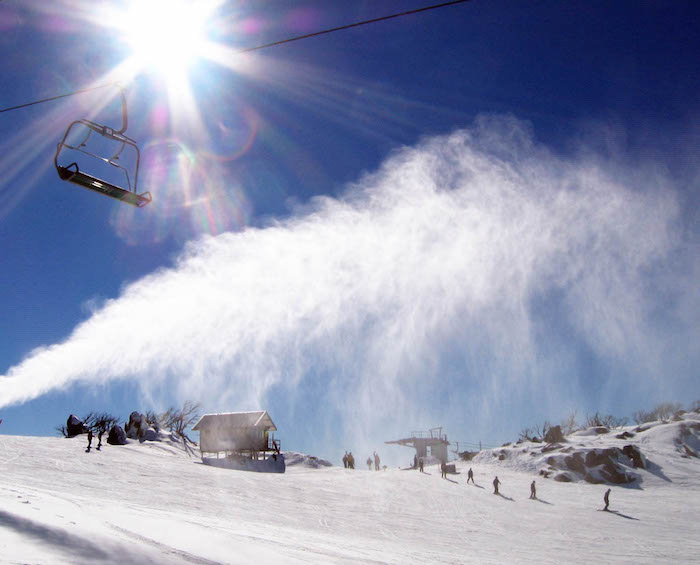 Although we had a good 2018/2019 ski season for snowfall, warm and dry weather is bound to strike again. Effective snowmaking equipment and systems are necessary to ensure a successful season no matter what conditions Mother Nature decides to bring our way.
Now is the time for winter resorts to begin auditing their snowmaking pumps and equipment to ensure there is ample time for repairs, re-fabrication, and replacement where needed.
Spring is the Time to Repair Snowmaking Pumps
Have you noticed diminished performance from your critical snowmaking pumps this season? Pumps that are putting out less pressure and/or running fewer guns than they could in the past? Perhaps the pumps are vibrating more than normal or their packing boxes or mechanical seals are not working well.
Due to the nature of the ski industry and snowmaking pumps, it is critical that the condition of snow pumps be evaluated at the close of every season. Snowmaking pumps are very high performing pieces of rotating equipment and their performance can significantly deteriorate over time simply due to normal operational wear. The time required to pull, re-build and re-install these pumps will normally take a number of months and it must always be accomplished during the relatively short off-season.
Components Critical to Performance

Vertical turbine snow pumps are actually fairly simple machines with a few critical tolerances that must be within specification for the pump to function and perform properly. The components most critical to pump performance and reliability are:
Wear Rings
Shafts
Bearings
Mechanical Seals or Packing Boxes
The wear rings are the sealing mechanism that prevents the high-pressure water coming off the impellers discharge ports from re-circulating internally back to the low-pressure intake side of the impeller. The wear rings are simply statically mounted rings in the pump bowl within which the rotating rings on the intake side of the impellers run. The clearance between these static and rotating rings in a snow pump is normally in the range of .016" to .018". If wear ring clearances open up by as little as 25% performance will begin to deteriorate.
The sleeve bearings in the pump bowls which support and locate the shaft run even tighter clearances, typically .009" to .010" to the shaft. When the pump bowl bearings start to wear the shaft starts to move around and allow the impeller wear rings to rub against the bowl wear rings, which results in accelerated wear ring wear.
Finally, typically when the bearings and wear rings in the pumps bowls become worn, oftentimes the mechanical seal or packing box on the top end of the pump has also worn out.
Fortunately, vertical snow pumps, much like heavy diesel engines, are made such that they can be very effectively re-built over and over. Critical pump components such as shafts, bearings and wear rings can be repaired or replaced and performance will be restored, and for significantly less money than purchasing a new pump.
'Tis The Season for Repairs
Whether your snowmaking equipment was provided by Torrent Engineering, Ratnik, Omnicron, Snowlogic, HKD, T/A, SMI, Demac, Lenko, York or Sufag, one thing to never overlook is the specialized high-pressure pumps that power them. Ski resorts throughout the west are assessing snowmaking equipment for efficiency and to determine what needs to be repaired and replaced. Nico Pumps is here to help you assess and make repairs to your snowmaking pumps.
Nickerson Company in Salt Lake City has decades of experience re-building vertical snow pumps. After a careful disassembly and inspection process a detailed strip report, scope and cost of repair will be submitted to end users for approval to proceed with repairs. In addition, Nickerson Company can provide a variety of options to upgrade or revise pumps for changing needs.
Most of the resorts in the intermountain west already trust us with their snowmaking equipment, so what are you waiting for? We work anywhere in the country.
Book your appointment today with Nickerson Pump Co. Call 800-584-6973 or email Sales@NicoPumps.com.