Nickerson Company has long provided, serviced and repaired commercial water pumps systems for schools, hospitals and commercial buildings throughout the Intermountain West. As a commercial water pump dealer for a number of high-quality HVAC pump manufacturers, we provide a wide variety of pump styles for the commercial pump market.
In addition to end suction pumps, split case pumps and short coupled vertical turbines, Nickerson offers both submersible and extended shaft sump pumps to meet almost any commercial HVAC pumping need. Whether designed for hot or cold-water circulation, cooling towers, sumps, VFD drive constant pressure systems or any other HVAC application, Nickerson's commercial pump options provide superior HVAC water pump solutions.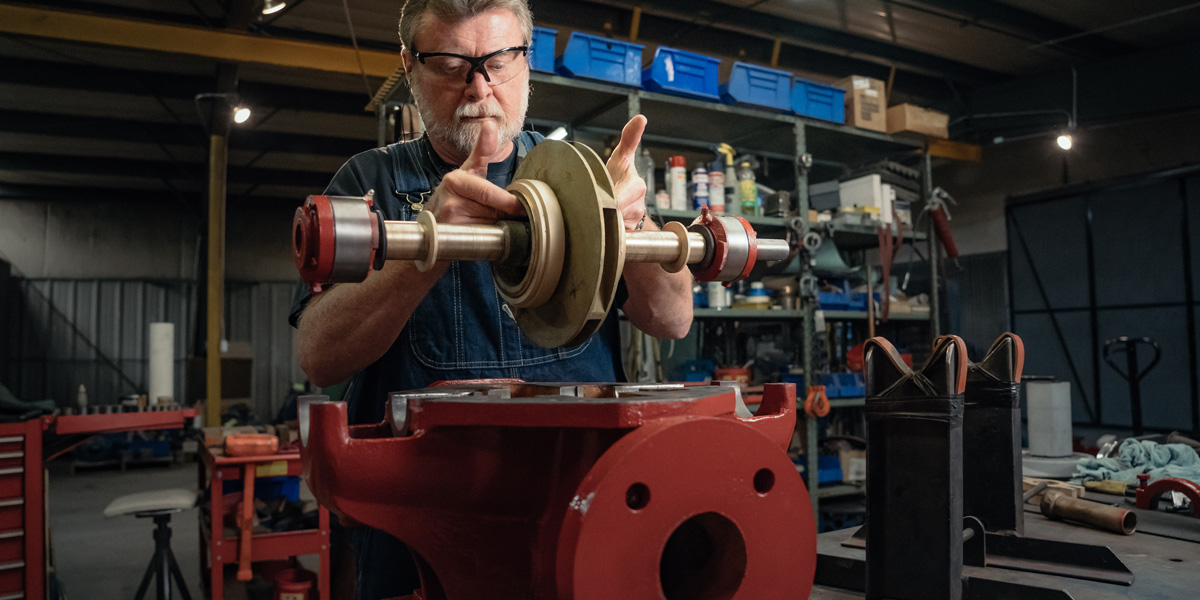 Commercial / HVAC Manufacturers
For more information about our centrifugal water pumps, parts and services, or to request a quote, please contact us.