Custom Solutions for Pump Installation and Pipe Fabrication
At Nickerson Company, we pride ourselves on our ability to meet any challenge our clients throw our way. From client consultation to custom fabrication and machining to in-the-field inspection and installation, we are able to take on the biggest challenges and create custom solutions.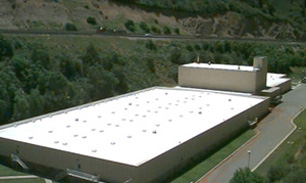 It's based on our multi-faceted approach that we were able to help the Parley's Water Treatment Plant tackle their unique concerns. When the treatment plant came to us they were concerned about the age and output of their two sludge pumps, built before most of us were born. Their system had a low flow, not able to keep up with some of their high demand times of year, the pressure system was unrated, and the pipes were leaking. When the crew at the center came to us they were looking to have the pipes repaired, but after a quick conversation, they were ready to replace the entire system to ensure they can handle the rising needs of the community. Initially they wanted to double their output, but we were able to do even better than that.
As with any job, unforeseen circumstances will come out of nowhere, and this was no different. We had signed on to custom build two pipes (leading to the common line), manufacture and replace the check and gate valves, and replace the discharge head. While we were replacing the first pipe (keeping the second functional so there was no stoppage in service), the Utah Lake had a devastating outbreak of algae (as you may remember). The city was concerned and needed the water pumped out as soon as possible. We were able to create a solution using the old pipes and pump with a new valve, ensuring the city was able to discharge the algae water while we installed the new pipe system. Once the crisis was over, we changed out the second pump, installed our custom-fabricated pipe system, and turned the treatment plant into a system that was more than doubling its former output.
Thanks to our partnership with the Parley's Water Treatment Plant, our custom build out, and our amazing field technician team, we were able to exceed expectations and manage a crisis at the same time. Our onsite team made all the measurements and custom weld all the pieces to both overcome the algae issue and install the new piping, pumps, and valves.
Nickerson Company has been a part of this community for nearly 100 years. Projects like this remind us of how grateful we are to serve our community and turn problems into solutions.