A Look at the Well Pump Installation
During the summer of 2016, Nickerson Company received a request from a western mining operation for a quote to provide field installation services. We were asked to install a 1,500 HP submersible well pump with a total setting depth of 3,088ft—our deepest well pump to date. Nickerson Company was awarded the job to install the pump and got to work.
This installation was successfully completed on time and 25% below the originally estimated cost. The mines' superintendent of operations thanked the Nickerson Company Crew for "doing an outstanding job, done well and done safely". The superintendent went on to say, "Nickerson Company has demonstrated again that we can count on you. [We] thank you for helping us save a significant amount on installation costs". The Nickerson Company Field Service team is currently scheduled to install a near duplicate of this pump in June of 2017.
The Materials Used for the Deep Well Pump Installation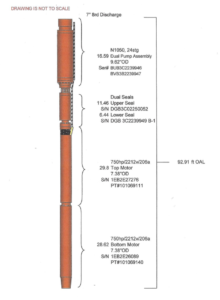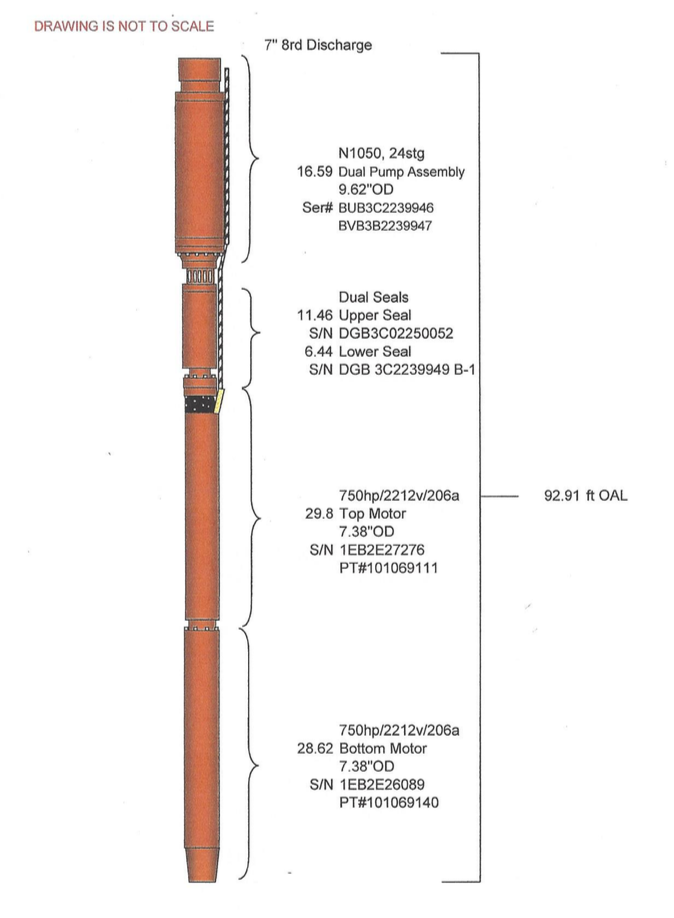 (2) Schlumberger, 750 HP, 2P, 3/60/2,212V, E-150 Dominator Motors operating in series
(2) Schlumberger, Model 66L, 738 Series Protectors, upper and lower seals
(1) Schlumberger, N1050-1, 950 Series, (9) stage tandem pump
(1) Schlumberger, N1050-1, 950 Series, (12) stage tandem pump
(3,002ft) 66 joints, 7-inch, 23 lb., J-55, API, 8 round, pump column pipe
(3,100ft) 1/0, 5 KV, armored, flat, submersible pump cable
(3) 7-inch check / drain valves
(1) 7-inch landing plate
(1) water level transducer
About Schlumberger
Schlumberger is a large oilfield equipment and services company. The Schlumberger equipment was used for this job because the parameters and specifications of this pump application were highly complicated and specified. Schlumberger proved to be instrumental in achieving success for this unique challenge.
Interesting Facts About the Deep Well Installation
The pump column pipe used for this application is an API-specification oil field material suitable for the weight and setting depth. The API torque make-up guideline for the 7-inch pipe couplings is 3,130ft/lbs. The correct coupling torque is critical and is verified during the field make up of each joint with a calibrated torque gauge attached to the hydraulically powered casing tongs.
The overall assembled length of the pump assembly including the motors and protectors amounted to 92.91ft.
The total dry weight of all of the pump components assembled into the well was nearly 90,000lbs.
The specialized tools and equipment utilized by a four-person Nickerson Company Field Service Crew to install this equipment included the following:
135-ton mobile hydraulic crane
40-ton mobile hydraulic crane
23-ton mobile hydraulic crane / hydraulic power pack for casing tongs
RT fork lift
100-ton API bowl and slips
7-inch, 150-ton side door elevators
13-3/8-inch, Eckel Hydraulic Casing Tongs
Bull tong back-up
The Nickerson Company looks forward to unique and challenging projects. We never back down from difficulty, and pride ourselves on completing work ahead of time and on or under budget.