We can repair any pump and pride ourselves in the ability to do so. But is that always the best route? Here are a few things to think about that will help you to decide whether to repair or replace your centrifugal water pump.
Water Pump Repair
When it comes to repairing your vertical or horizontal centrifugal pump, unless you engage in active, preventative maintenance, you may not know there is a problem until something is completely broken. No fear, Nickerson has two repair options to get you back up and running.
Repair Option 1 – Our Intermountain Regional Repair Shop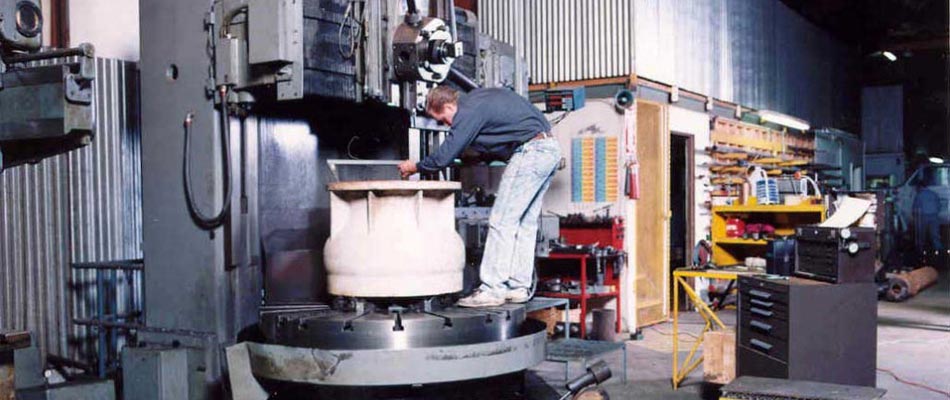 We maintain a large regional pump repair facility in Salt Lake City complete with mechanical, machine and fabrication shops. This combined with the knowledge and experience of our world class pump repair specialists means there is virtually no pump we cannot repair.
Centrifugal pumps are our specialty. Nickerson Company's in-house pump mechanics have worked on all types and configurations of centrifugal pumps. We work on all of the brands of pumps that we sell. Additionally, we work on brands of pumps that we don't sell.
Our mechanical shop is capable of servicing any pump need. Services range from dynamic balancing and seal rebuilding to material upgrade options and electric motor repair. We provide detailed pump strip reports and quotations for repair work, as well as field removal and pump reinstallation services to easily get your pump in and out of the shop. For a complete list of services, please contact us.
In our machine shop, we manufacture and repair pump components. We have the ability to replicate parts that no longer exist, and upgrade them for improved functionality and reliability. Most people don't know that centrifugal pumps are initially designed knowing that they will have to be repaired or rebuilt at some point in the future. Repairs and rebuilds generally require a dedicated machine shop and equipment, and Nickerson's is top-of-the-line.
Our welding/fabrication shop is integral to our pump repair work. Repair work is accomplished by cutting, welding and fabricating processes. Our well-equipped shop and knowledgeable staff is key to any pump repair facility. We routinely fabricate vertical pump discharge heads, column pipe, suction barrels, discharge manifolds, submersible pump surface plates and other styles of base plates.
Repair Option 2 – Field Service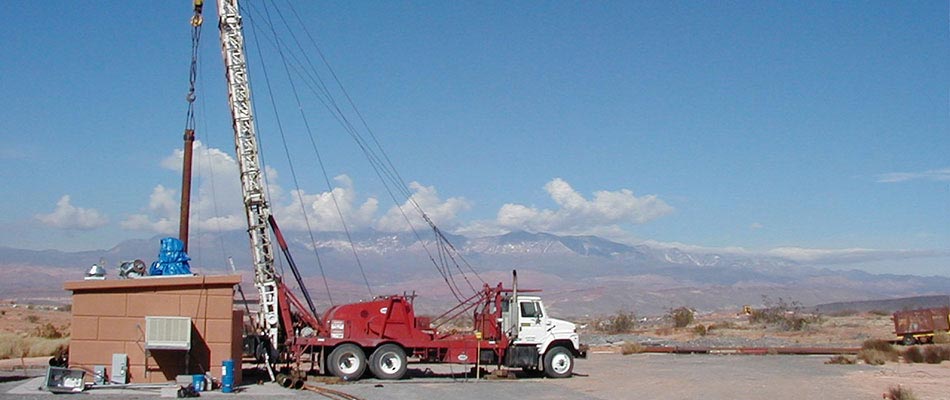 Our field service teams have been repairing centrifugal pumps for over 90 years. The installation, maintenance and repair of any centrifugal pumping equipment requires specialized personnel, tools and equipment. Our inventory of equipment is staggering and includes well work-over rings, cranes and a down-hole well video inspection system. All of our staff are well trained, licensed, bonded and experienced in pump and water well field service needs.
Learn more about our pump repair services.
Water Pump Replacement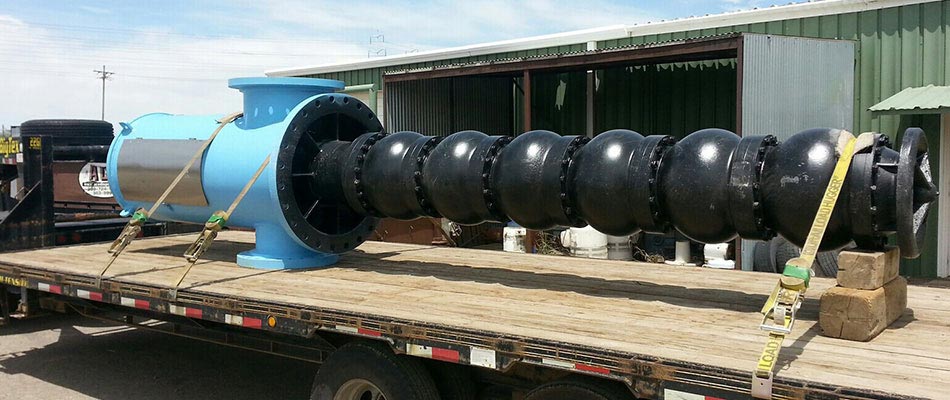 We have rarely met a pump we cannot repair. We can help you with this decision, but if you choose to replace the pump altogether, we are a factory authorized distributor for the most well-known pump manufacturers. We are one of the most comprehensive dealers of water pumping equipment and sell to multiple market segments and industries. The priority of our sales team is to understand the complexity of your needs and to find the best pump for you.
Learn more about our new pump sales and distribution services.