At Nickerson, often times our clients come to us with a broken or worn down pump, concerned that they will need to buy a brand new pump for their facility. However, this is not always the case, in fact it's quite common that their pump, while worn down or leaking, simply needs a part or a few parts replaced. It's like having your car repaired, rather than buying a brand new one, you simply replace the faulty parts.
The challenge to replacing parts for pumps is that they aren't always readily available as many pumps are often old enough that the manufacturer may not be making parts anymore or the parts are very expensive. That's where our parts manufacturing facility comes into play.
Using CAD to make Pump Parts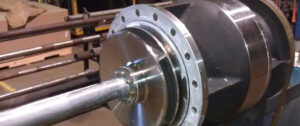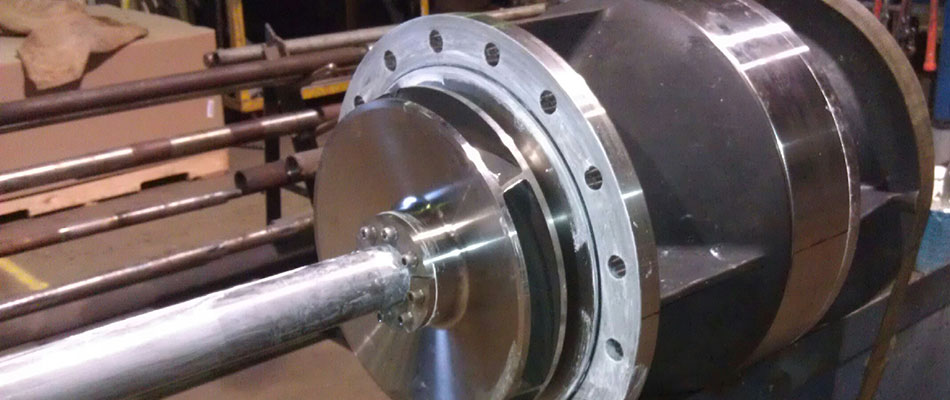 Historically we've been able to make standard parts to rebuild and repair common centrifugal pumps of any type, including: shaft sleeves, pump shafts, wear rings, stuffing boxes, bearings, and discharge heads. We can make these basic parts on the lathe and have been able to for a long time. However, thanks to technology and our expert machinists we can now make much more complicated and unique parts and for much less money than buying a new pump or purchasing the part from the original manufacturer.
Our ability to making these more complicated parts is 3D design using our updated Computer Automated Design system. Now, along with all of the parts made on our lathe, we can recreate: impellers, pump bowls, large valves, bearing housings, and complete pump casings. In short we can recreate an entire pump or any parts of a pump to our customers' specifications, no matter the material. In fact, when repairing an older pump, we can make a custom part in an upgraded material based on our customers' systems. Common material upgrades include: cast iron, stainless steel, and titanium. This ensures that not only do our customers get their pumps back good as new, but with upgraded materials, their pumps will last even longer.
Learn more on pump repair and custom manufacturing.
Also, check out our past post, The Art of Our Custom Fabrication Service.