In 2014, Nickerson Company celebrated our 90th year of providing pump sales and service for the Intermountain West.
Nickerson Company in 1924
Charles A. Nickerson started Nickerson Pump and Machinery Company in Salt Lake City, Utah in 1924. Located in an office on West Temple in Salt Lake City, the company provided pumps and other types of machinery to municipal, mining, and agricultural customers. Originally working as a manufactures representative for such lines as Byron Jackson Pumps and Allis-Chalmers Equipment, Charles Nickerson sold a variety of products but always specialized in pumping equipment, particularly deep well pumps. Nickerson Company was one of the first companies to sell the Byron Jackson line of submersible motor deep well pumps beginning in the 1930's.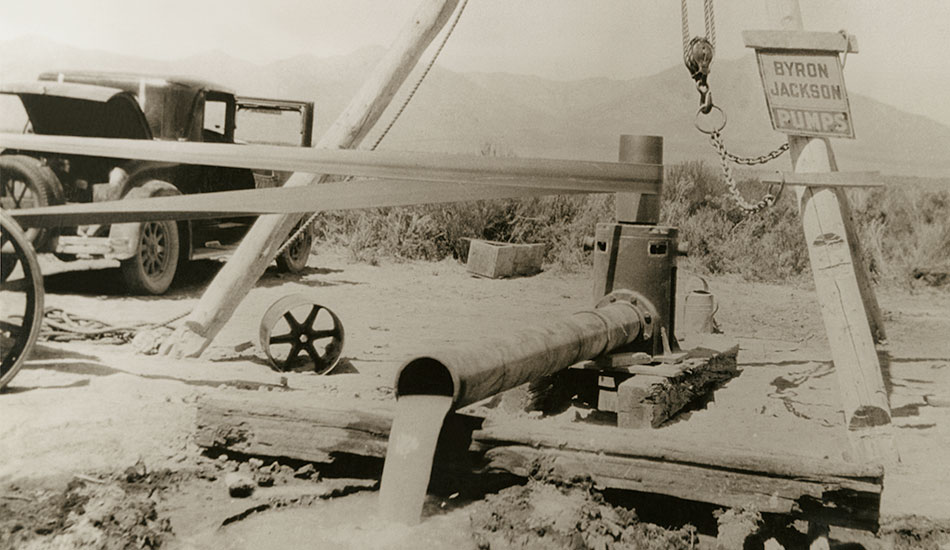 Pump Repair and Installation Services since the 1940's
After World War II, Robert H. Nickerson joined the company which had begun to offer complete repair and installation services in addition to new pump sales. In the mid 1950's, the company relocated to new shop and office buildings at 138 W. 4th South in Salt Lake City. The old shop building at that location can still be seen today. With the new facility came additional employees and equipment to service the needs of an even larger customer base and expanded field service and repair services.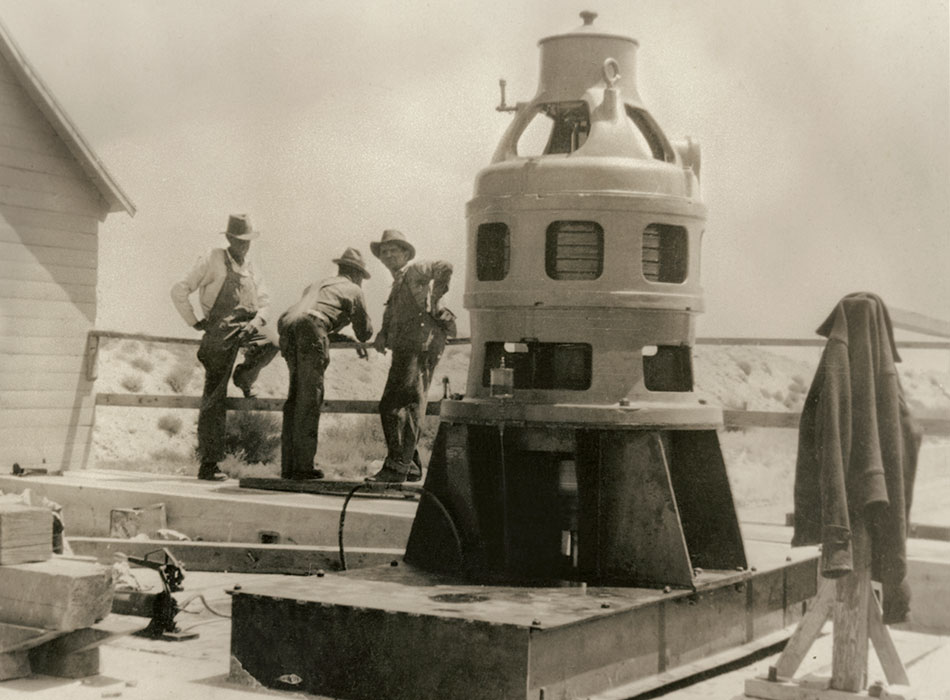 Machine and Fabrication Shops in the 1970's
In the early 70's a parcel of raw land was acquired at 2301 W. Indiana Ave. in Salt Lake City and the first buildings of the present location of the company were put up. During this time, an in-house machine shop and fabrication shop was created, and the name of the company was shortened to Nickerson Company. Over the years since moving to its present location, the company has expanded its buildings to the current size of over 35,000 square feet and has acquired many additional pieces of machinery and equipment to improve capabilities to service the market for pumping equipment sales, service and repair. In 1979 Richard Nickerson joined the company and is currently the company president.
2014 Remodel and Pump Training Facility
Most recently Nickerson Company has just completed a total remodel of its sales offices and the addition of an all new 1,000 square foot dedicated pump training facility. At this time Nickerson Company is one of the oldest and largest pumping equipment specialist companies in the western United States offering a wide scope of products and services, and looking forward to our 100 year anniversary.