Nickerson Company's pump repair shop is equipped to provide pump maintenance and repair on any brand of pump, and our in-house mechanics are experienced in working with nearly every type and configuration of centrifugal water pump. In addition to the pump manufacturers we represent, our mechanics are proficient on virtually every brand of pump on the market.
When it comes to pump service, water pump repair and parts replacement, our machine, mechanical and fabrication shops are well-equipped, well-staffed and primed to provide superior service and repairs.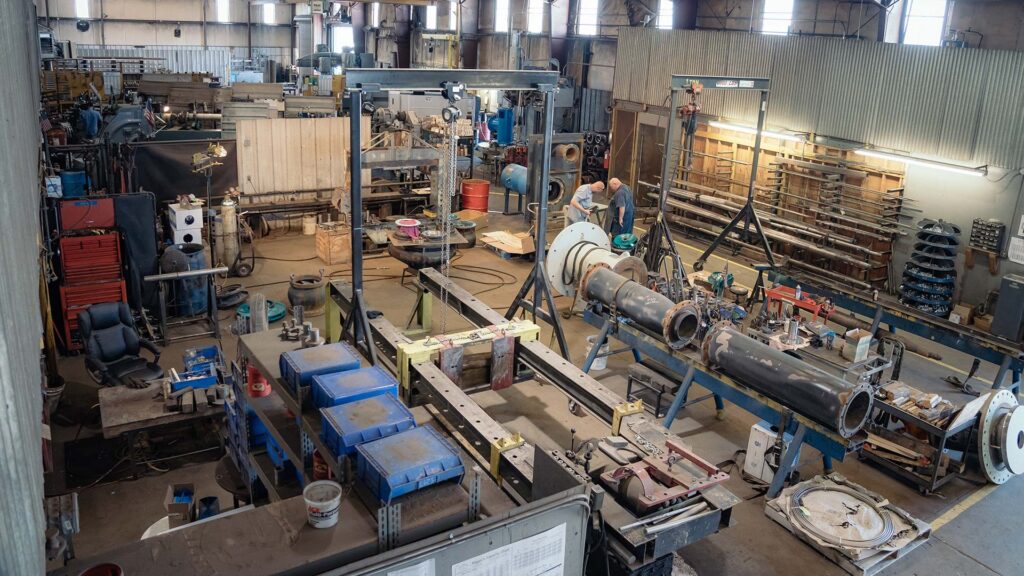 Machine Shop Services
Centrifugal water pumps are designed with the understanding that future repair and rebuilding will be necessary down the road. That is why it is critical for any dedicated pump repair shop to have a complete in-house precision machine shop for the maintenance and repair of pump components.
Our machine shop is capable of repairing and manufacturing new pump parts and pump components in cast iron, steel, bronze and stainless steel. We also manufacture new pumps in-house, up to 1,750 HP in a variety of materials including all stainless steel.
Nickerson Company frequently provides new parts in upgraded materials for greater durability, reliability and longer run times. In addition, we can modify and retrofit pumps for new or revised applications.
Read our article on The Art of the Machining Process.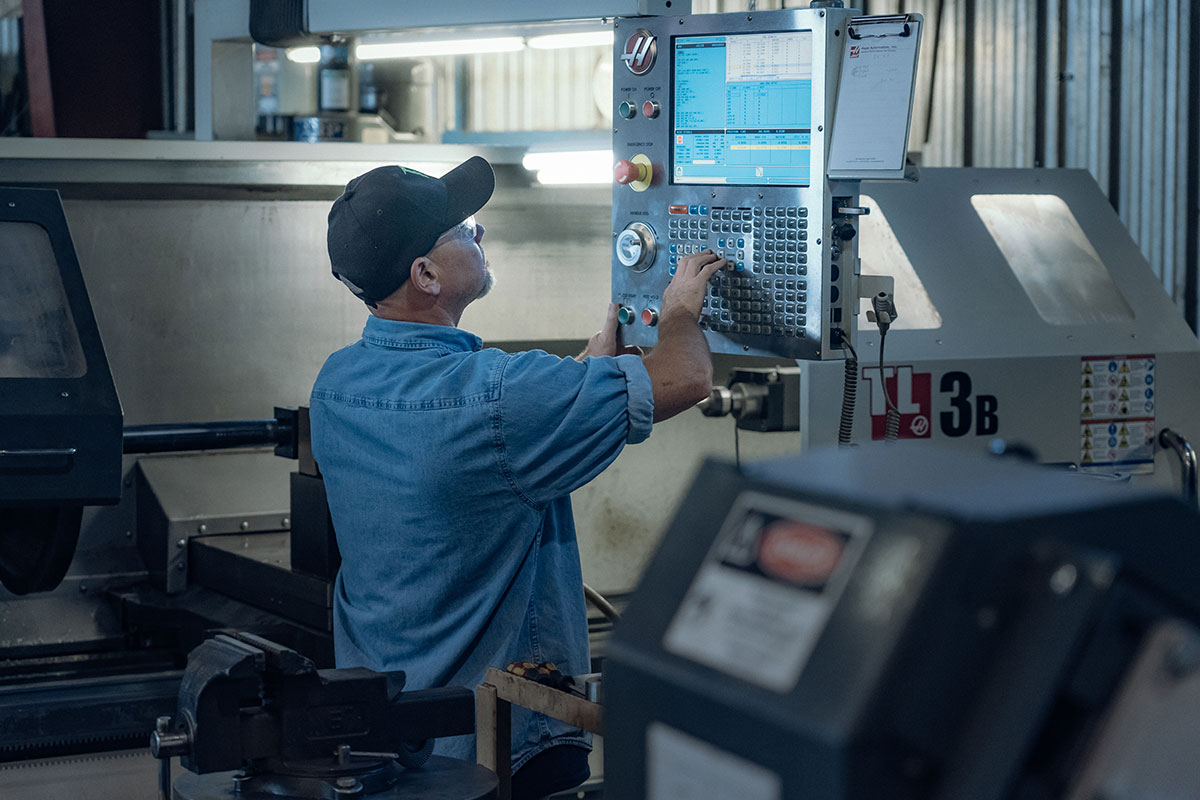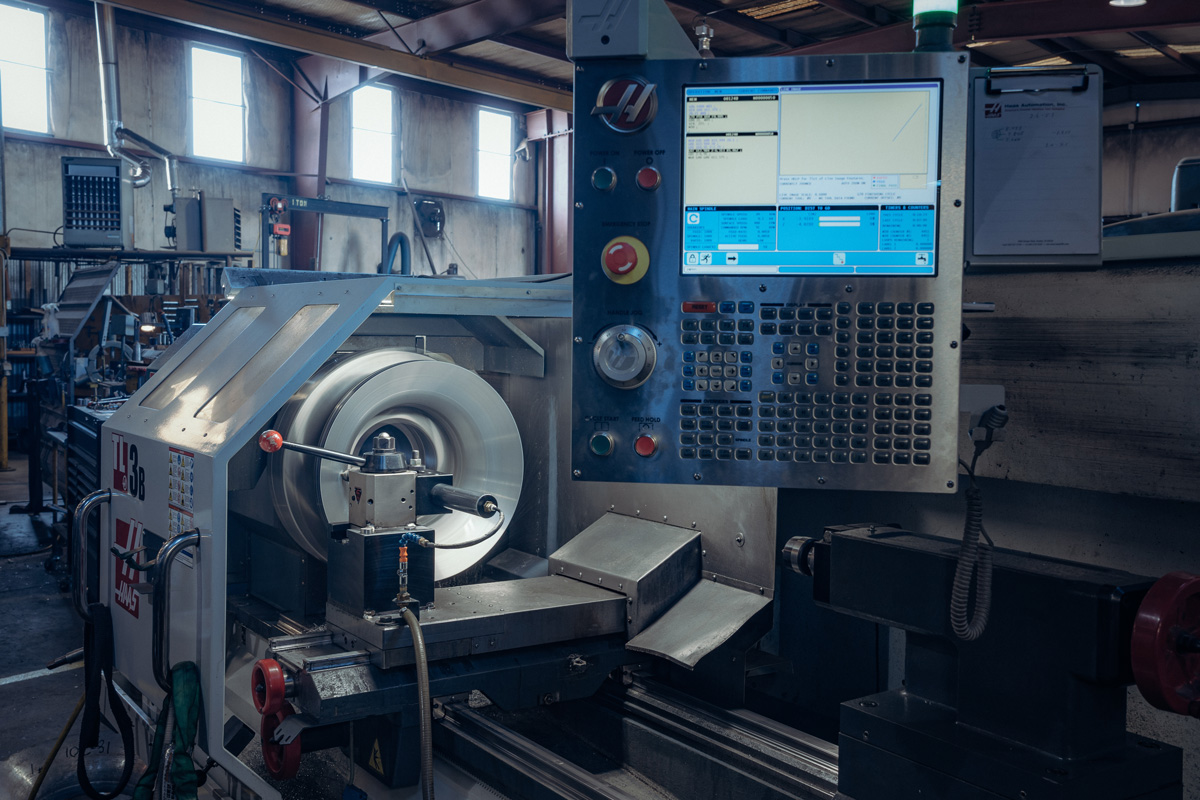 Machine Shop Equipment:
(8) manual engines lathes, 12" through 60" swings
(2) CNC lathes, 30" swing
Vertical turret lathe, 70" swing
Vertical milling machines, manual and CNC
Radial arm drills
Key seating machine
Bands saws
Heat treating oven
Hydraulic tracing equipment
CAD drawing system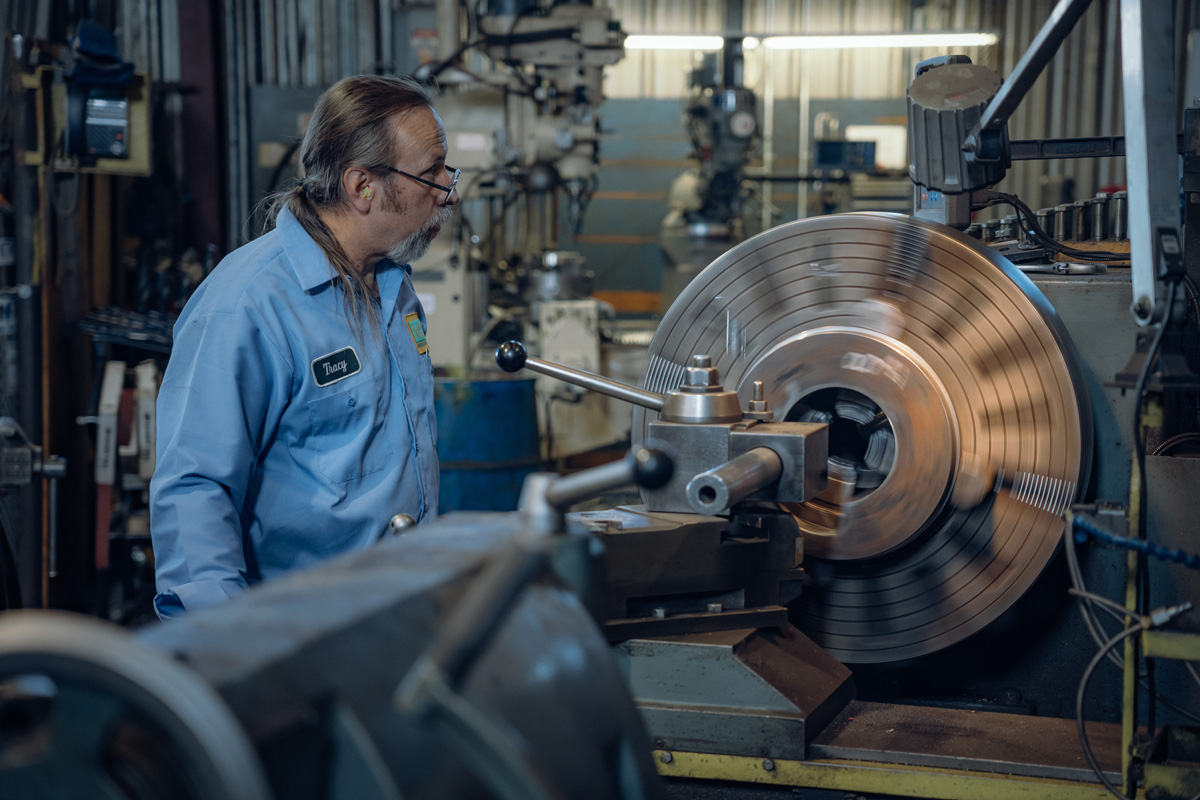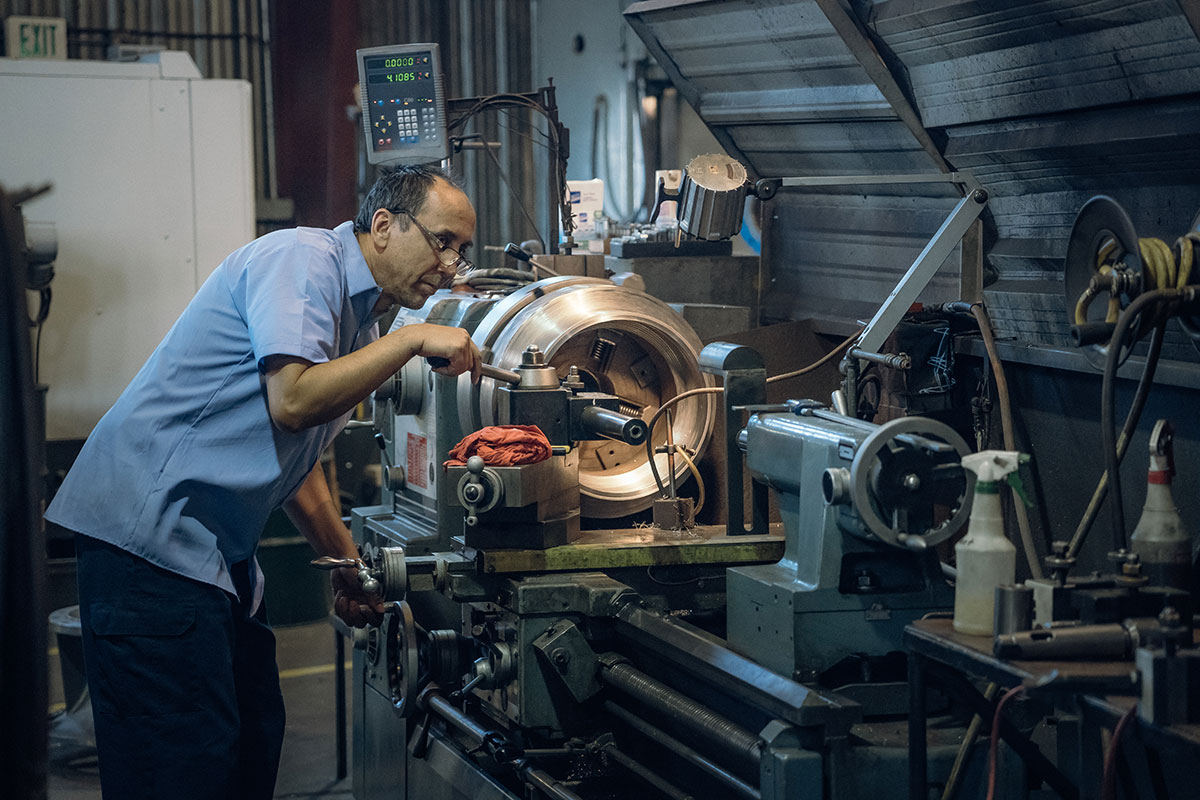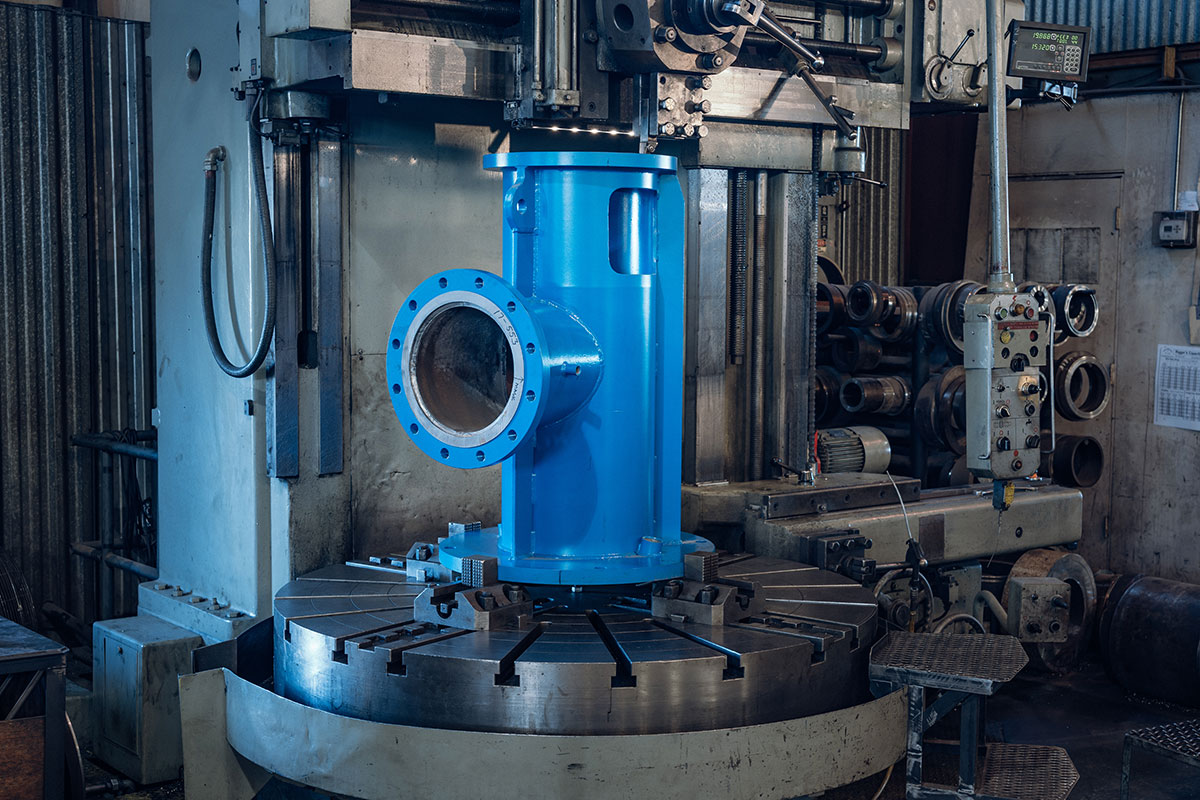 Mechanical Shop Services
Nickerson Company's in-house pump shop mechanics are highly experienced in working with virtually every brand of pump. Our mechanics are qualified to work with nearly every type and configuration of centrifugal water pumps on the market, including those from manufacturers we do not represent.
Whether your pump is in need of testing, retrofits, balancing, protective coating or other maintenance and repair, our mechanical shop is capable of servicing any need.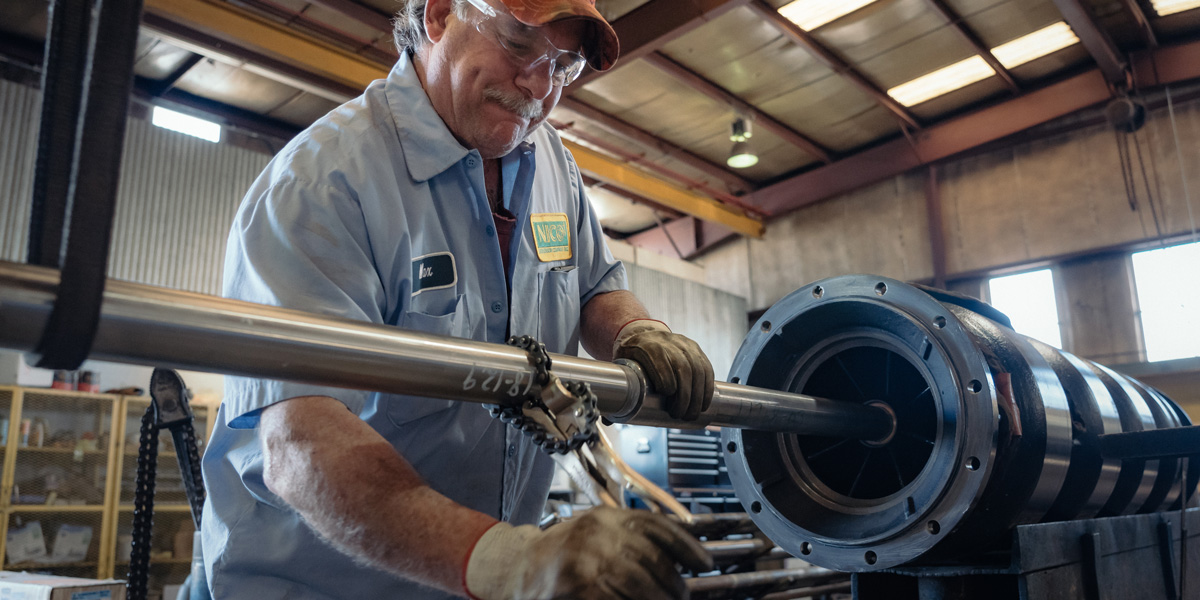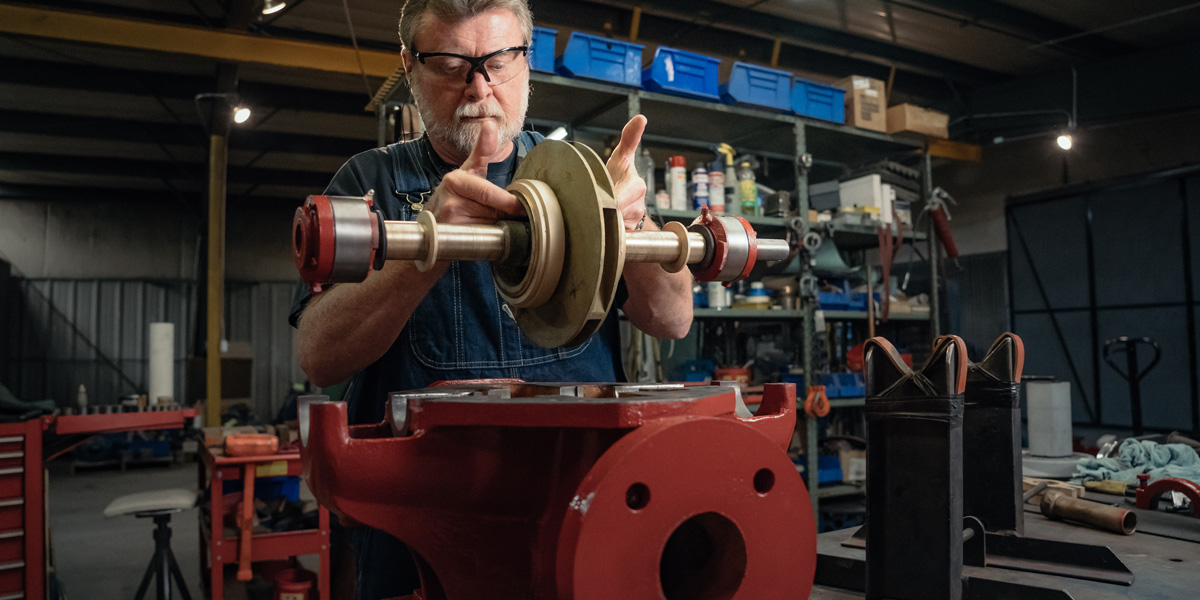 Our mechanical shop services include:
Detailed strip reports
Quotations to repair
Material upgrade options
Parts manufacturing
Parts replication in various materials
Dynamic balancing
Tungsten carbide wear journals
Mechanical seal rebuilding
Mechanical seal retrofits
Electric motor repair
Induction heater mounting of bearings
Shaft straightening
Hydrostatic pressure testing
Submersible cable testing in water
Fabricated steel baseplates
Sand blasting
Power coating
Epoxy coating
Ceramic coatings
Rubber lining
Laser alignment
Field removal and reinstallation services
To schedule or inquire about repair services, please call.