Nickerson Company has long been the principal supplier of fire pump systems in the Intermountain West. We provide our customers with not only fire protection pump equipment packages and controllers, but also start-up services and annual system performance tests in conjunction with licensed fire sprinkler contractors.
Fire pumps are necessary when local municipal water systems are unable to provide enough pressure to meet the hydraulic design requirements of fire suppression systems. This is typical in high-rise buildings and in warehouse fire protection systems that require a high terminal pressure at the sprinkler. Fire pump systems are also commonly needed if the water supply comes from a ground-level storage tank.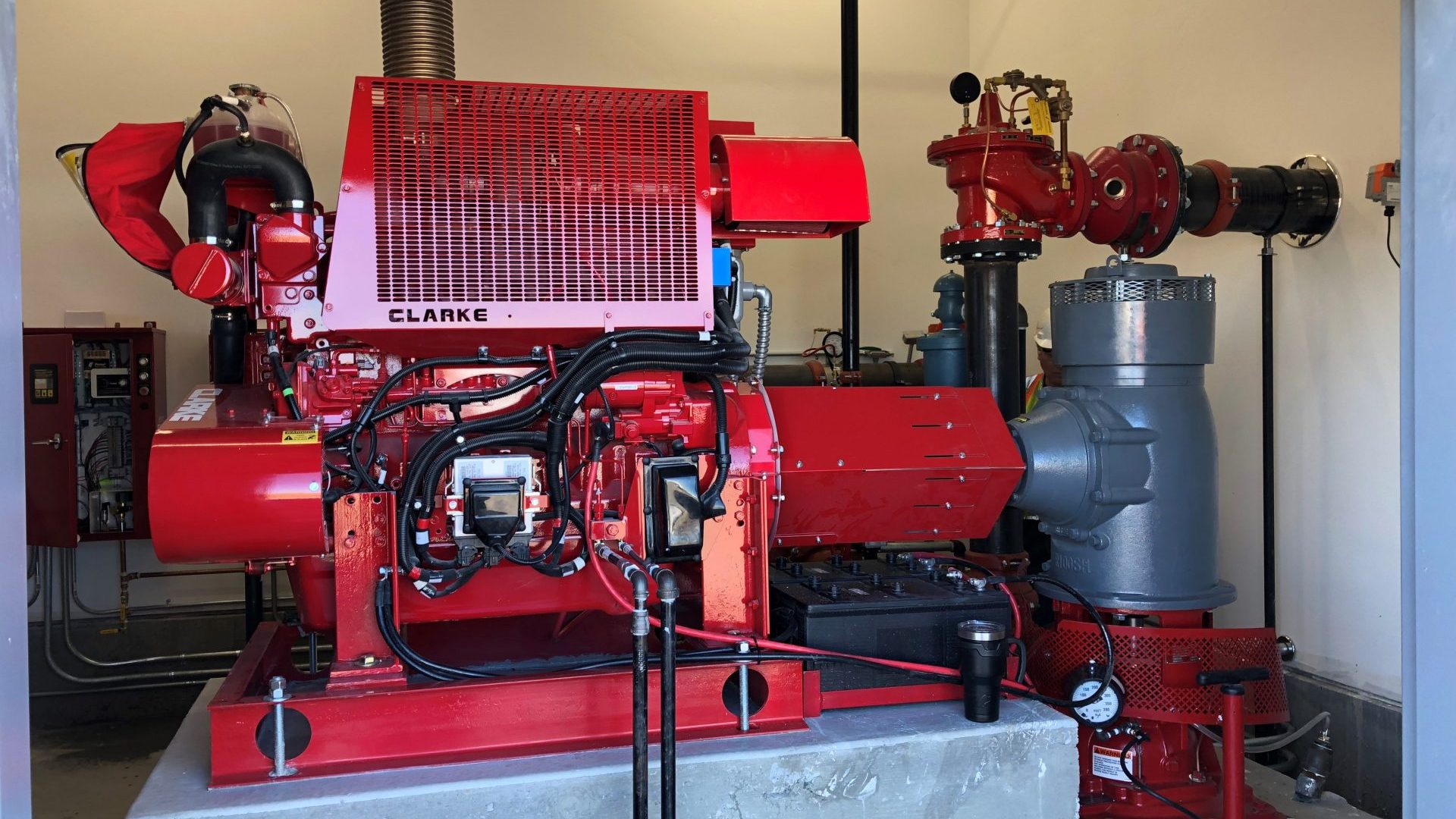 Fire suppression pumps are designed to automatically engage whenever pressure in the system falls below a pre-established set-point. When not in use, a secondary pump called a jockey pump, maintains pressure in order for the fire pump's controller to correctly detect changes in pressure during an emergency situation.
Nickerson Company supplies fire pumps for fire protection systems in both vertical and horizontal configurations, as well as deep well systems. We offer our customers a large selection of electric and diesel-powered high-pressure pump products as well as fire pump accessories such as controllers, flow meters, test headers, and valves.
In addition to fire pump systems, Nickerson also provides pump installations, preventative maintenance and complete in-house fire pump repair services.
For more information about our centrifugal water pumps, parts and services, or to request a quote, please contact us.