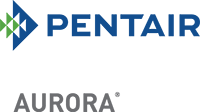 Aurora Pump has been in business longer than us, and that's actually saying something! For 95 years, Aurora has been regarded for pump quality that outlasts competitors. The company is dedicated to incorporating the latest technologies in pump manufacturing. Aurora Pumps by Pentair is always a good choice.
Exclusive Aurora Pump Distributors
Nickerson Company has been in the business for over 90 years, so we know a thing or two about high quality pumps. We only recommend and sell the best. That's why we're one of the exclusive Aurora Pump distributors here to serve you.
Depending on your industry—commercial, industrial, municipal, fire, oil & gas, agricultural or marine—you have unique needs and challenges when choosing water pumps. Nickerson Company has the longevity and experience to truly understand your individual issues and expectations to provide you with the most innovative solutions available.
To view specific pump types and specs, please visit the Aurora/Pentair website.
Aurora Pumps Parts & Service
If you're like many of our customers, your water pumps may not be something you think about on a daily basis. But that all changes when something goes wrong. Who do you call to repair your Pentair Aurora pump? Nico Pumps can service and repair virtually any type of centrifugal pump configuration from any manufacturer. But the fact that we are an exclusive dealer for Aurora Pumps means we're even better suited to provide top notch service.
Our large regional pump repair facility in Salt Lake City has complete mechanical, machine and fabrication shops. That means we can do everything from total overhauls to protective coatings, supplies, parts, re-fabrication, upgrades and retrofits. What's more, we are staffed with multiple licensed and bonded field service technicians with the knowledge and specialized equipment to diagnose and repair your Pentair Aurora Pump product on the spot.
Our Service Area
Based in Utah, we sell and service Aurora Pump products throughout intermountain west:
All of Utah from Salt Lake City to St. George
Southern Idaho including Boise, Pocatello and Twin Falls
Southern Wyoming from Evanston to Rock Springs
All of Colorado
All of Nevada